The following steps will assist software developers who wish to build products that support electronic prescribing.
The Agency offers a range of support services including consultative support and scheduled information sessions. If you require any support to understand the Agency's conformance requirements or other technical specifications please contact [email protected].
Step 1: Gain HI Service conformance
Conformance to the Healthcare Identifier Service (HI) is a prerequisite for prescribing and dispensing systems to participate in electronic prescribing. If your product is not conformant with the HI Service, please develop this capability first. For instructions please go to the following page: 
If your product is already HI Service conformant please proceed to step 2. 
Step 2: Learn how Electronic Prescribing works
To gain an understanding of how electronic prescribing works, read the Electronic Prescribing Technical Framework documents located here:
The Conformance Test Specification is located here:
Once you have read these documents, proceed to step 3. 
Step 3: Identify your product type
Determine the functions your product will perform in the electronic prescribing process and if your product will need to connect to an Open Prescription Delivery Service (PDS) to enable end-to-end electronic prescription transactions. 
To access capabilities provided in an Active Script List you will need to connect to an Open PDS, this functionality is not available in a direct PDS model.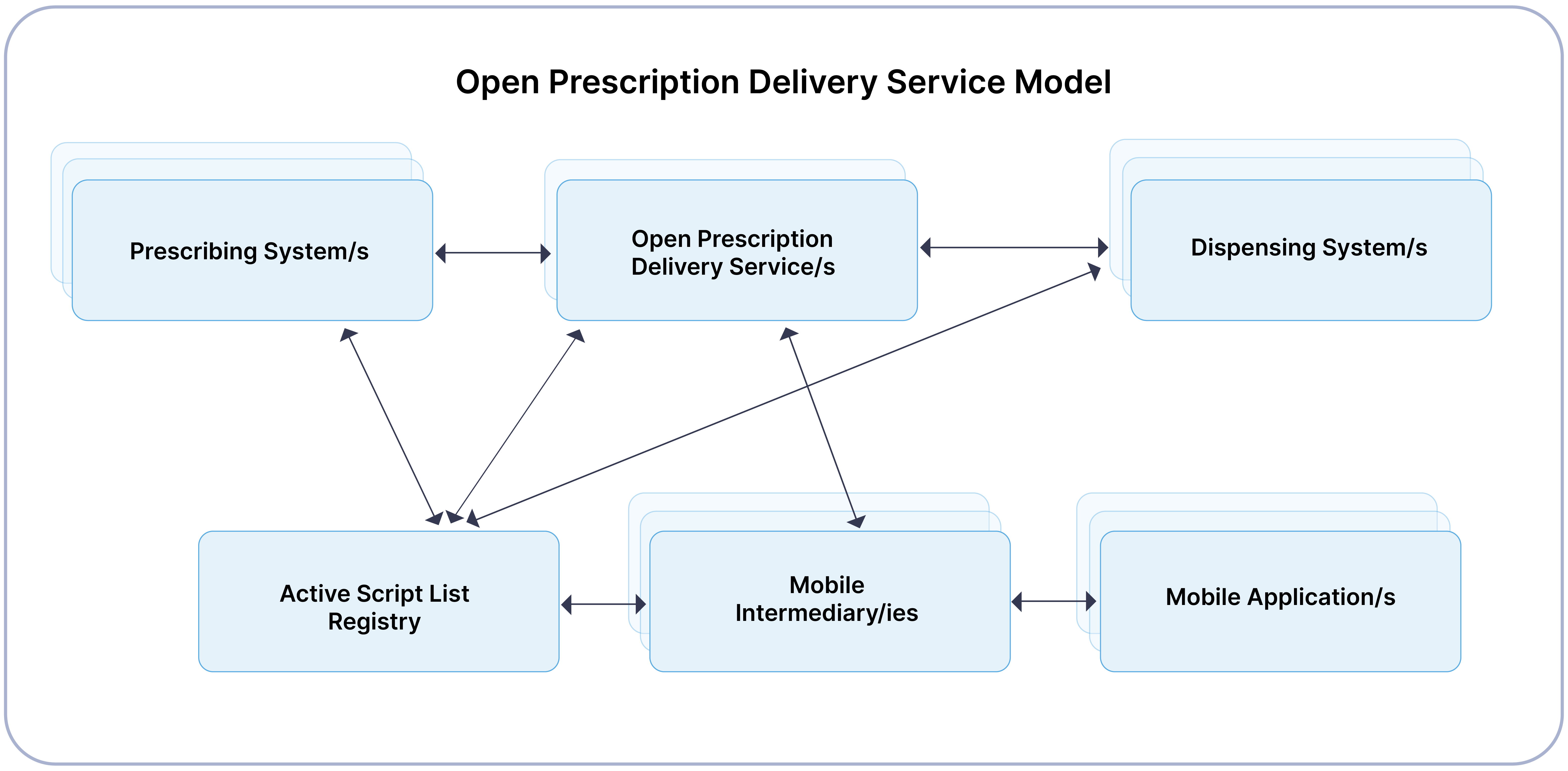 Most prescribing and dispensing CIS products will connect to an Open PDS.
Hospital CIS solutions may provide their own direct PDS solution.
Step 4: Complete the conformance process
You will need to complete the conformance process with the Prescription Delivery Service (PDS) and the Agency. The process will vary depending on the type of product you are developing. The average time required to complete the process with the Agency is currently 20 business days. This is in addition to the time required to develop your product, conduct your testing and self-assessment, and complete the observed testing session with the PDS. An overview of the process steps, who performs each step, and the average time taken to complete is shown in the diagram.
Conformance process timeline
For detailed information on the conformance process for your product type, please select the relevant option:
Related content
Announcement
Services Australia advises that there will be planned maintenance to the vendor (test) environment between 5:00pm-10:00pm (AEDT) on Wednesday 6 December 2023. 
Resources