This is the current version.
Quick intro
Currently, the only channel to authorise publication of service offerings is through the PCA Portal. 
Publication records tab
To authorise publicaton, navigate to the healthcare service that you want to authorise publication for, and select the "Publication records" tab.
This displays existing publication authorisations. Click on "Publish to Partner Service" for others.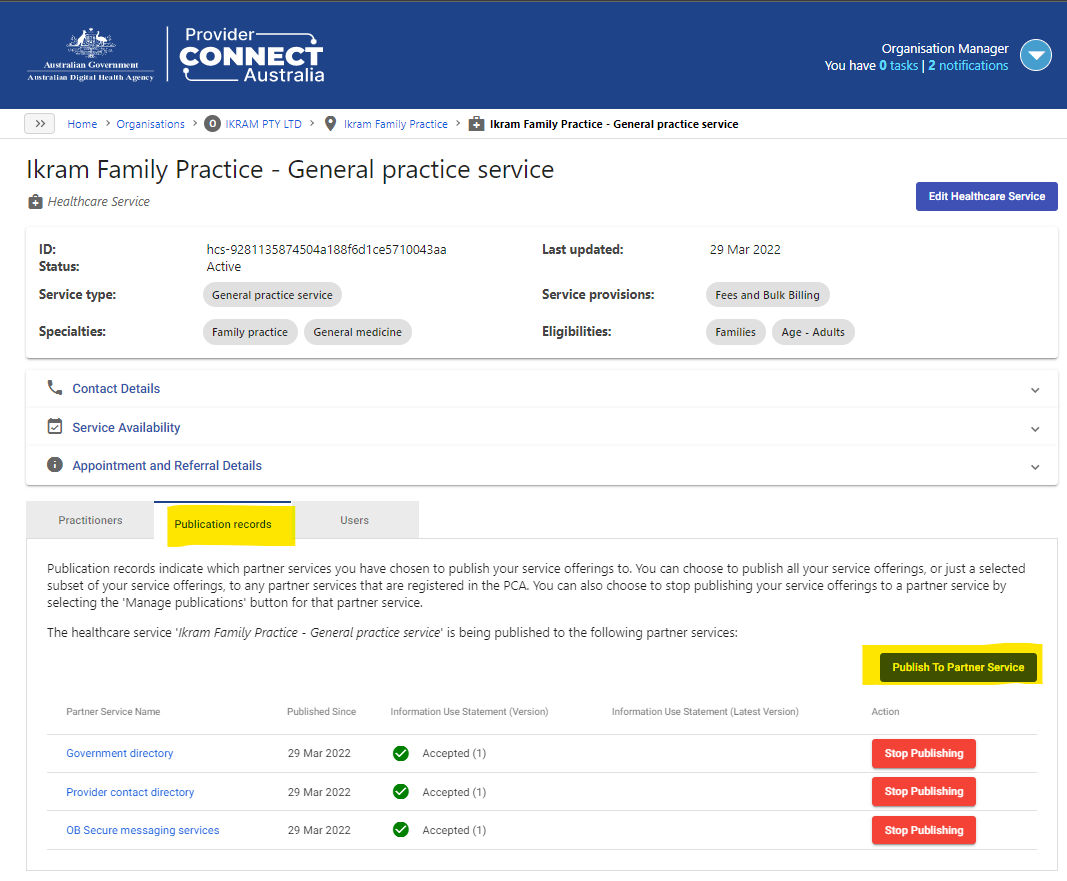 The screen displayed lets you configure granularity of publication and view the information use statement: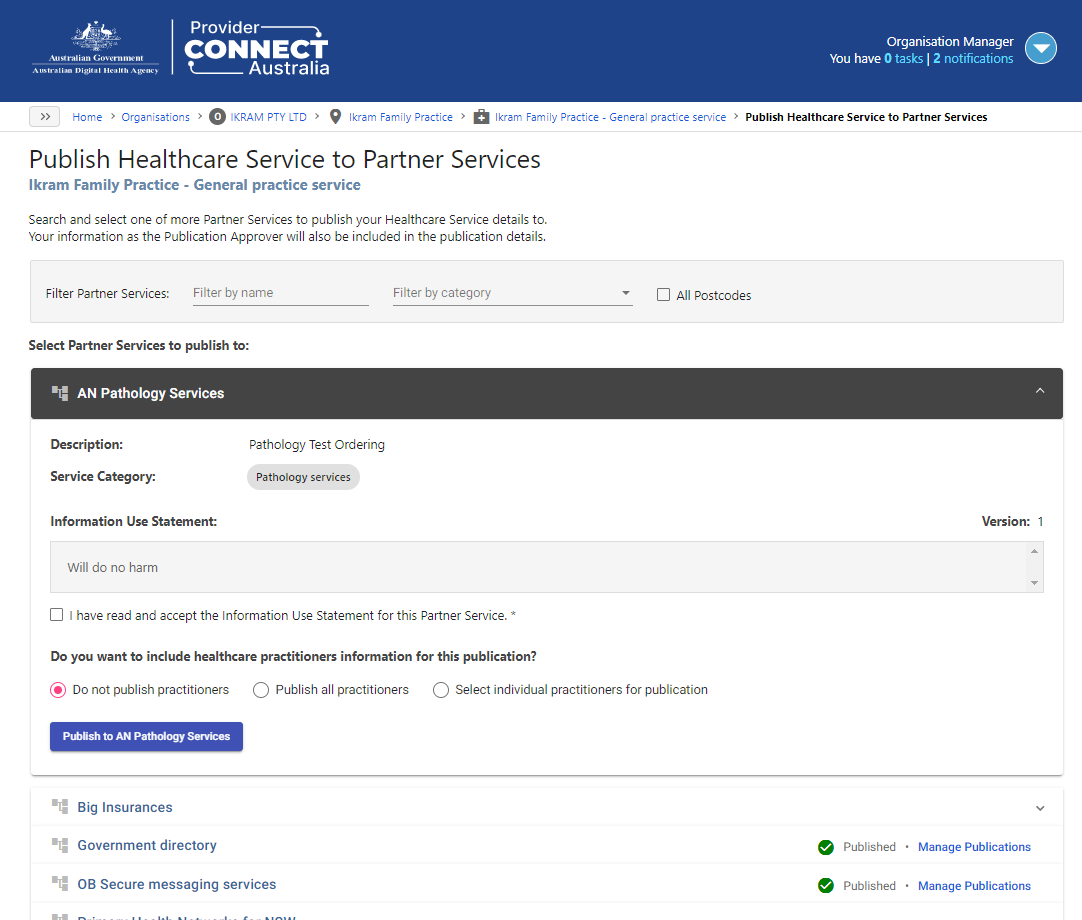 Home | Back: Get information use statement | Next: Provide business partner identifier